2012 Roots
This edition of SCOPE, the creative journal published annually by Omega Beta, the Ouachita Baptist University chapter of Sigma Tau Delta, includes art and design submissions as well as literary pieces. The pieces selected for this journal, united by the theme "Roots," were all created and selected by current Ouachita students, with the exception of one piece. The piece "Nearer Than the Stars" was written around 100 years ago by W.H. Halliburton, the editor of Ouachita's literary journal in 1913. Halliburton invested deeply in both the literary magazine and Ouachitonian culture, and it is from his contributions that we draw this year's theme. Roots. We are proud to continue his legacy of creativity, and we hope you enjoy the 2012 edition of SCOPE.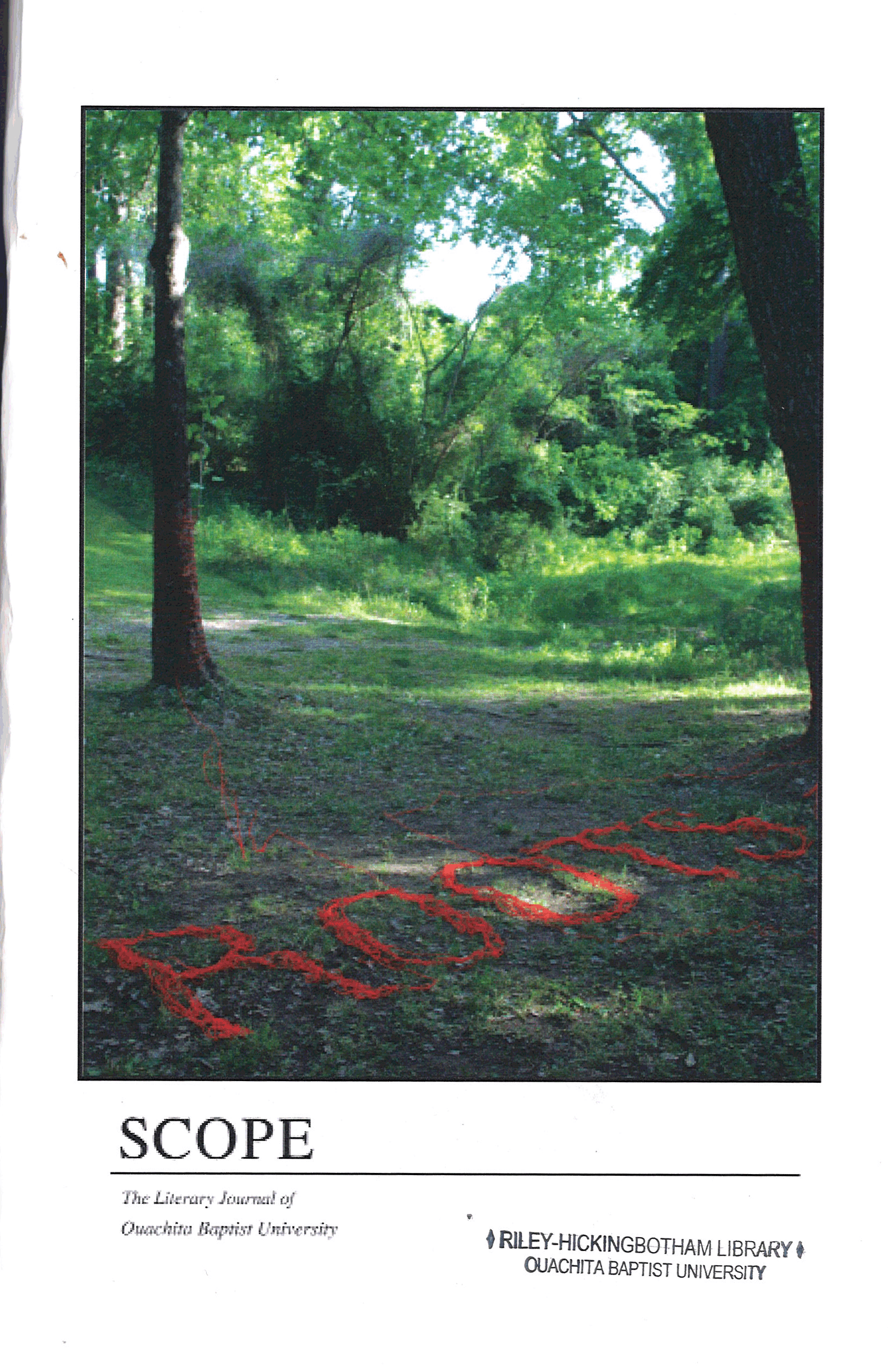 Editors
Co-Editors

Emily Davis
Andrew Sweatman
Special Thanks
We'd like to extend a special thank you to the faculty, staff, and students whose hard work and dedication has made it possible to publish this year's edition:

Leah Garavelli, who formatted the publication
Dr. Jeff Root, Dean of Humanities who oversaw the publication process and organized funding
Dr. Amy Sonheim, faculty advisor and mentor to the members of Sigma Tau Delta
Mkie Ayres and June Whitley, Ouachita Baptist University print department
Caryl Linton, the daughter of W.H. Halliburton, for sharing her memories and her father's writings
Special thanks to the officers of Sigma Tau Delta for their feedback and assistance in the editing process.