2009
Thanks to those dedicated to the goal of this journal: to give students a public outlet for their creative writing, ignite the interest of readers and writers alike, and help this publication expand and grow over time. We beg your continued support as with Scope> (formerly Slant) we strive to carve a permanent place for creative writing on OBU's campus.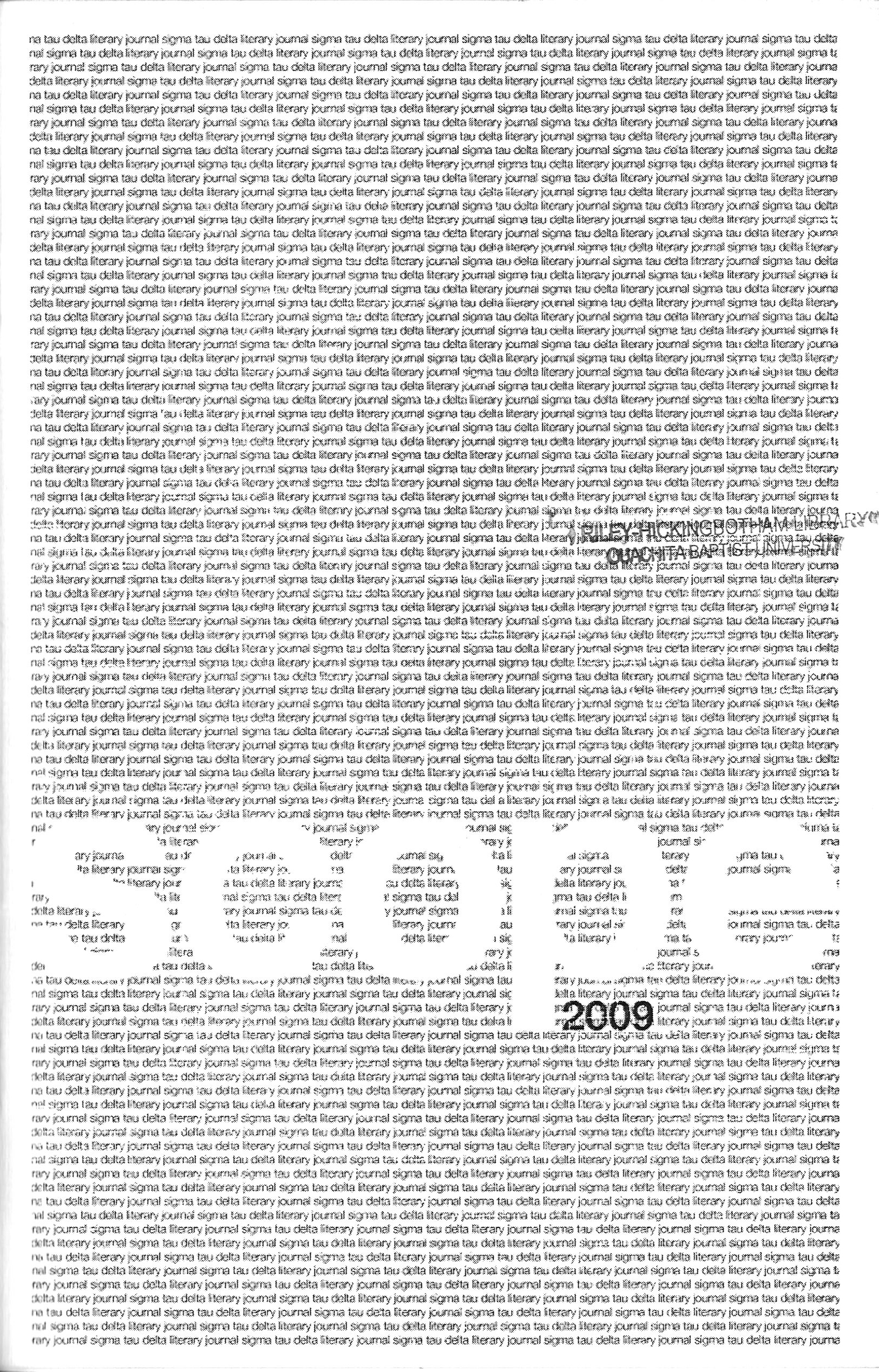 Editors
Editor

Laura Cox

Assistant Editor

Megan Gentry

Assistant to the Editor>

Rachel Dunnahoe>

Editorial Staff

Ariel Bealer
Julie Anne Bowen
Emily Jackson
Anna McKenzie
Rachel Paulk
Sara Stark
Molly Throgmorton

Faculty Advisor

Dr. Amy Sonheim
Special Thanks
Special thanks to Mike Ayres and June Whitley in the Ouachita Baptist University print shop and the members of OBU's chapter of Sigma Tau Delta.