Scope is the annual literary journal for OBU's chapter of Sigma Tau Delta, the International English Honor Society. Dr. Amy Sonheim is the faculty adviser.
Current Issue: 2016 Todo su dimension: We are ______.
A note from the editors...
We are proud to bring you the first ever bilingual edition of Scope. Dr. Mark McGraw's translations class worked tirelessly in making this something special, and we could not be more grateful. The theme "We are _____." encapsulates our vision of creating a project that showcases the uniqueness of every individual, and the importance of valuing each student's contribution to the Ouachita community. to those who contributed a written work, a visual piece, or gave their time to help create Scope, we could not do without you.
Sigma Tau Delta's mission is to "foster all aspects of the discipline of English, including literature, language, and writing." We hope that as you read the 2016 edition of Scope, you would be inspired by this collective and unified piece of art. In a world where so much sadness and pain exist, we appreciate your support of the students that have submitted their work in a quest to create something beautiful.
Your thankful editors,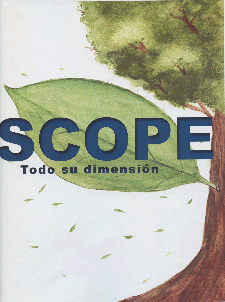 Acknowledgements
& Special thanks to:
Dr. Amy Sonheim - sponsorship
Dr. Doug Sonheim - sponsorship
Spanish Translation Class - translations
Janet Whytock - watercolor illustrations
Bell & Co. Accounting - financial sponsorship
Laura McGraw